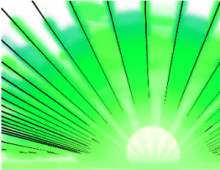 "Forgiveness is ESSENTIAL to healing any relationship. It is also an ESSENTIAL part of light work and our spiritual ascent. We're not perfected yet, so we're inevitably going to make mistakes. As a result, there will be countless times when we'll need to ask for forgiveness, or be forgiving, so we'd better become good at forgiveness our we'll not get very far in our spiritual growth.
In working with forgiveness, keep these three simple principles firmly in mind. They will take you a long way toward success in your forgiveness work:
Forgive quickly. – Try to forgive or ask forgiveness as soon after the incident as possible.
Forgive and forget. – You must forgive form your heart and truly mean it to let it go.
Forgive "70×realizing-your-purpose." – There can be no limit to forgiveness.
Remember, to forgive is Divine. When we forgive and ask for forgiveness we are reconnecting with God's Light.
May we all do our part to shine brightly.
Barbara Y. Martin