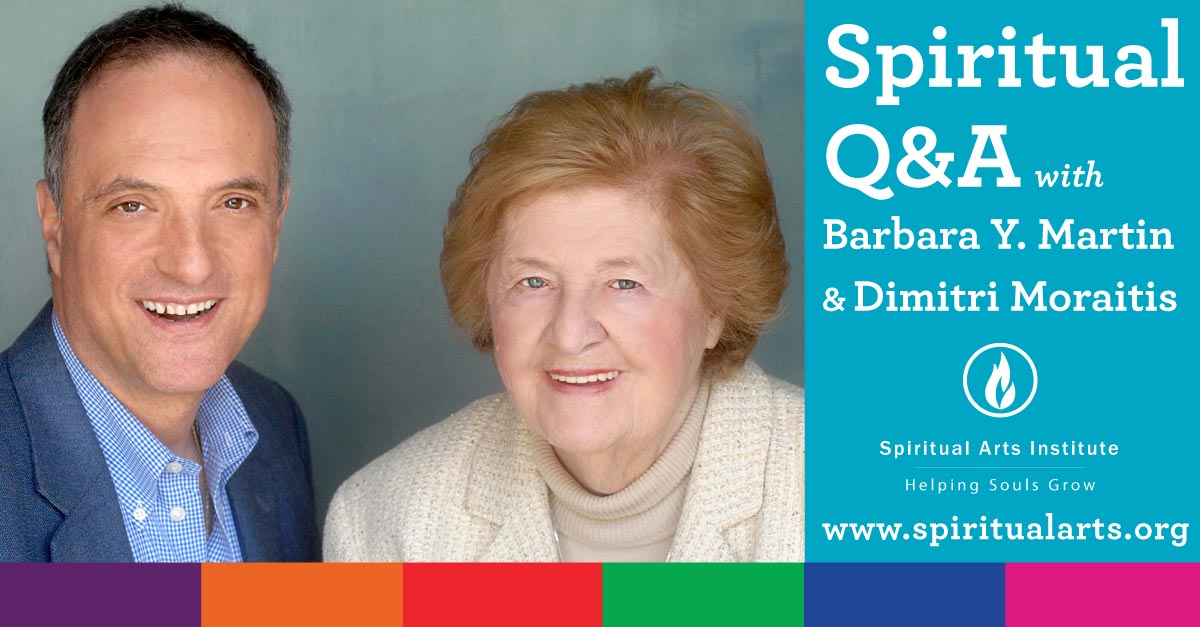 Your Spiritual Questions Answered!

Every month Barbara and Dimitri answer your most pressing questions about metaphysics and spiritual growth.
---
JM asks:
How do you break bad habits?
Barbara & Dimitri's Answer:
Bad habits are patterns of behavior built over time. The thing to remember is they are not part of our divine nature, they are something acquired. This means that even if a bad habit feels overpowering, it is something we have control over if we exercise that right.
Working with Divine Light is extremely helpful to break old patterns of behavior and to condition the consciousness so new healthy productive patterns can be established. Meditating with the spiritual energy that cleanses the aura, the orange-red flame of purification, is wonderful to cut loose the negative energy that destructive habits create. Then meditating with the power ray that rejuvenate the aura is essential, an energy known as the blue-white fire.
Of course, will power is key. If you have been in the pattern of a bad habit for some time, it will take your persistent dedication and determination to turn the situation around. Start taking actions that reflect the new patterns and habits you wish to establish. This will keep the spiritual energy moving positively, and get you motivated in the new life style you are building.
---
For more information about life dynamics, check out Barbara and Dimitri's book, Change Your Aura, Change Your Life. You can find more information and helpful readings in our SAI store.
If you have a question you would like Barbara and Dimitri to answer, please comment below and your question could be selected for next months Q&A. If interested in learning more from Barbara or Dimitri, in-person or via phone, contact us to schedule a personal consultation.