From Barbara Martin's first book, Change Your Aura, Change Your Life: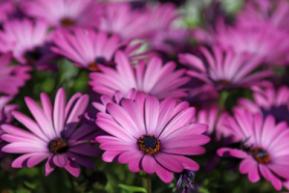 "Deep purple is the ray of light to call on for divine peace. The deep purple ray is essential for quieting the mind and emotions. This ray offers one of the best ways to help you release the stress and strain of the world and to get into a calm state of being. It releases any sense of burden or heavy-heartedness."
The deep purple ray helps us to align with the peace of God. As Barbara says, "This is the energy to call upon to bring you into the divine stillness, the spiritual silence."
Meditate with the deep purple ray for at least meditative-prayers minutes a day this week. Feel its soothing, calm nature illuminate all aspects of your life, bringing peace to all of your worldly affairs. Then as you go about your day, gift the world the greatest gift of all ~ your personal peace.