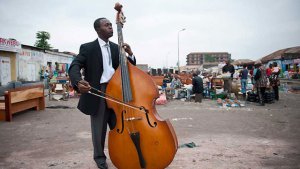 Deep in the heart of the Congo, a nation torn by civil war and poverty, one man's love of music has transcended all obstacles and created the impossible – a symphony in the Congo.
Armand Diangienda was a pilot by trade, but when the airline he worked for went bankrupt he decided to follow his true passion, music.
Armand dreamed of creating a full classical orchestra. There were only a few challenges – there were no musicians, no teachers, no instruments, and no music.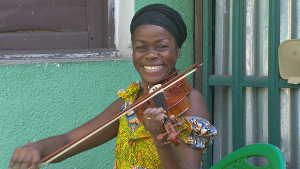 Undaunted by the massive task, Armand taught himself how to read music and to play the piano, the trombone, the guitar, and the cello!
The visionary salvaged all the instruments he could find and convinced his friends to play. They in turn brought more friends. As word spread, Armand amassed 200 musicians and vocalists, all of whom he taught.
Today Armand's home serves as a makeshift conservatory. From the early hours of the morning to the late hours of the night, every corner is filled with music, and with hope.