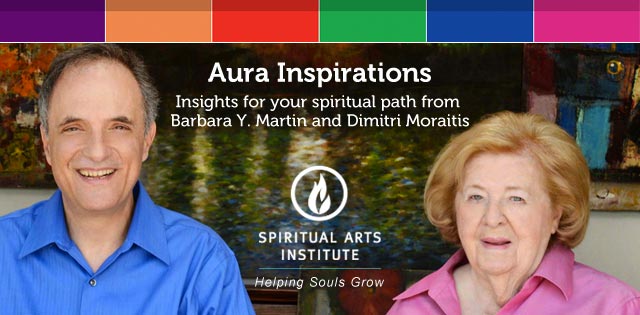 LATEST NEWS
Following this month's theme on refreshing your inspiration, we are offering an exciting free workshop and teleclass Walking with the Angels of Guidance and Direction Saturday, June 27, in-person in Santa Monica, CA and via telephone Monday, June 29. Click here to register »
As part of our goals for 2015, plans have been moving forward to build up the SAI staff to better serve the spiritual community. We have also begun to look for possible locations for new offices and a Spiritual Arts center in the Southern California area as part of our vision to expand the offerings of the Institute and provide a home base of operation for all SAI students.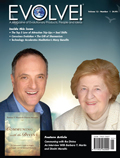 The Spring/Summer issue of Evolve! Magazine featuring an interview of Barbara and Dimitri about their book,Communing with the Divine, has been released. Pick up a copy from your local metaphysical bookstore.
Publication of the revised and expanded edition of the award-winning book Change Your Aura, Change Your Life is moving forward with a planned April 2016 release. In this updated edition, Barbara will be offering new insights into the aura and working with spiritual energy.
Fine art reprints of Angel illustrations from Communing with the Divine are available exclusively through our online store. These make wonderful gifts!