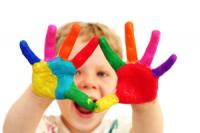 The imagination and creativity of a child is a precious gift. Paul Collard is the CEO of Creativity, Culture and Education (CCE), a UK-based organization funded by government "to unlock the creative potential of children and young people, in order to prepare them for success in the creative economy of the 21st century."
Paul explains, "Creativity is … being able to make good ideas happen." This is key because creativity and culture are drivers of social and economic change.
A recent project of CCE was assisting a group of children in London purchase a new classroom for their school campus – a nonoperational, full-sized passenger airplane! The children came up with the idea, negotiated the plane's purchase, designed the interior with David Beckham's personal plane designer, and wrote letters to council for permission to park it on school grounds.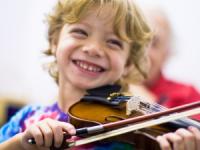 By encouraging our children to imagine, to play, to think outside the box, we are instilling within them the knowing that their contribution to the world is valuable and essential. This confidence goes on to create talented individuals who will confidently go out and peruse their dreams.
Barbara Y. Martin and Dimitri Moraitis, two accomplished metaphysical teachers and authors, advocate the early spiritual education of our children to nurture their creativity, emphasizing that kids learn by example.
Dimitri shares the story, "Barbara and I were teaching the basic principles of metaphysics to young children, ages evolving-your-soul to 14, who were studying to be actors in major motion picture films. At one point Barbara shared with the children that talent shows up in the aura as a brilliant electric blue. The next day the children came to class and everyone was wearing blue – they got it!"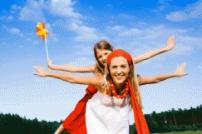 Introducing your kids gently to metaphysics is ideal, remembering that children are adult souls in a child's body. While Barbara and Dimitri recommend waiting until the age of twelve to introduce your child to meditation, exposing them to spiritual principles can be fun, and you may be surprised by how quickly they catch on!
A great way to work with the light with kids is to use creative visualizations, such as encouraging them to envision themselves surrounded in a golden bubble for protection, or seeing themselves cloaked in pink light for love. You can also play creative games to teach your children about the divine light.
By sharing the light work with your children not only are you nurturing their natural ability to be creative, you are also watering the seeds of their innate spirituality.
Article by SAI staff writer, Jaqueline Marie