Blessings beautiful souls!
On this glorious Monday we invite you to join us in setting a powerful, positive tone for this week by attuning to Divine Motivation – motivation that streams straight from the heart of the Beloved.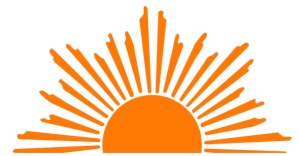 ---
Heavenly Father, Holy Mother God,
As we enter into a new week and set forth to accomplish our goals, duties, tasks and dreams, we ask for a blessing of motivation to propel us forward in a God-like manner, enabling us to meet each person, place, circumstance and situation with joy and enthusiasm. We ask to be quickened in the light, the consciousness, of motivation, so we may perceive the magic and wonder inherent in each moment.
May we co-create our reality hand in hand with you with deep gratitude and profound knowing that we are only given that which we can handle, and that at every step of the way we are always guided, assisted and protected.
We rejoice in the gift of life! We celebrate the opportunity to know ourselves as divine! With the heart of a child, we welcome this week of blessings, growth, learning and opportunities with awe, and answer the call to greatness with a resounding, YES! We ask that all of our brothers and sisters be quickened in the light, so that together we create heaven on earth now, in this moment, and in each subsequent moment hereafter. We thank thee that this is so. So be it!