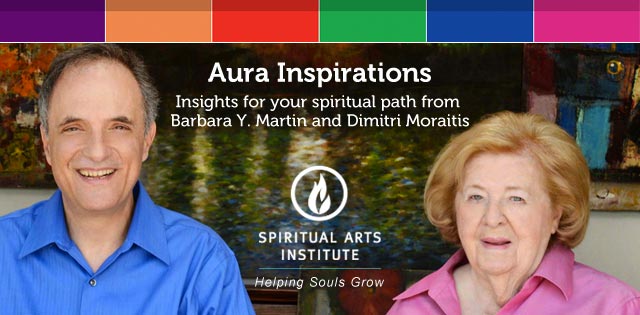 ---
Latest News
---
Following this month's theme on prosperity, we are offering an inspiring free workshop and teleclass – Connecting with the Angels of Prosperity (Saturday, October 3rd, in Santa Monica, CA and via telephone Sunday, October 4th). Our 2015 Fall classes begin October 5th including Change Your Aura Change Your Life Foundation Course, which is the gateway to all the training at the Institute.

We are delighted to announce our new Chief Operations Officer, Jason Cessna. Jason will be handling the day-to-day operations of SAI. He's an experienced educator and leader in non-profit management. Most recently, he served as Director of Operations for Pretend City Children's Museum in Irvine, CA, overseeing 200,000 guests a year, as well as creating a very successful child development initiative. Jason has been studying metaphysics for 20 years. He resides in Orange County with his wife and daughter. We welcome him to the SAI team!
Implementation of the new SAI student portal is underway! After much research, we selected the same learning management system used at Harvard and Stanford for online testing and student relations. This portal will facilitate all the training programs at SAI and greatly enhance the student experience. We're aiming to have it up and running by the start of the October classes.
Publication of the revised edition of the award-winning book Change Your Aura, Change Your Life is now scheduled for April 26, 2016. It will be a time to celebrate the fascinating world of the aura and our beloved co-founder and teacher Barbara Y. Martin's many years of service. She is one of the pioneers who brought to public attention the greater awareness of the human energy field.
Spiritual Arts has a new App for mobile devices to register for classes, workshops and more. Download the Spiritual Arts Institute App today at Google Play and Apple itunes App store.
Fine art reprints of Angel illustrations from Communing with the Divine are available exclusively through our Spiritual Arts Institute online store. These make wonderful gifts!