By Jaqueline Marie – Staff Writer
Can prayer heal?
For centuries metaphysics has advocated the power of prayer as a key means of healing. Now science is beginning to understand what the mystics have known all along – prayer heals.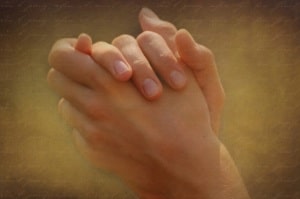 Not long ago science scoffed at the idea of prayer and meditation having an effect on the healing process, but due to the surmounting evidence suggesting otherwise, the mainstream medical community is taking note. Research into the healing power of prayer has doubled in the last 15 years. Dr. Mitchell Krucoff, a cardiovascular specialist at Duke University School of Medicine in Durham, N.C., has been studying prayer and spirituality and its links to healing since 1996. Medicinenet.com cited him as saying,
"We're seeing systematic investigations — clinical research — as well as position statements from professional societies supporting this research, federal subsidies from the NIH, funding from Congress. All of these studies, all the reports, are remarkably consistent in suggesting the potential measurable health benefit associated with prayer or spiritual interventions."
In the Handbook of Religion and Health more than living-light,200 case studies on the relation between prayer and health are documented. Some of the findings include:
Heart patients were 14 times more likely to die following surgery if they did not participate in a spiritual practice or religion.
Hospitalized people who never attended a spiritual gather have an average stay of three times longer than people who attended regularly.
Elderly people who never or rarely attended a church or participated in spiritual practices had a stroke rate double that of people who attended/practiced regularly.
In Israel, religious people had a 40% lower death rate from cardiovascular disease and cancer.
It's exciting to see the medical community beginning to acknowledge the power of prayer in healing, a truth metaphysics has been practicing all along. According to metaphysics, when you pray and meditate you are accessing a spiritual power that accelerates the healing process. It is this spiritual energy that is sustaining the body.
By working with the aura, your spiritual blueprint, you are directly accessing the source of your spiritual power. This spiritual energy can then be directed to any area of your consciousness that needs healing or transformation, mind, body and soul.
The way you draw spiritual energy into the aura is through mediation and prayer.
Healing is a proactive, spiritual process. Health consciousness is a key factor in healing. When we meditate and pray we align ourselves with God, bringing ourselves into a greater awareness of God. Renowned healer and teacher Joel Goldsmith understood this spiritual principle and achieved extraordinary results because he was able put his mind in a state of consciousness where illness does not exist.
While science has not yet definitively pinpointed why prayer is helpful, it is already demonstrating that the very act of prayer is healing. To quote Dr. Krucoff,
"We're looking at whether in all of the energy and interest we have put into systematic investigation of high-tech medicine, if we have actually missed the boat. Have we ignored the rest of the human being — the need for something more — that could make all the high-tech stuff work better?"
Your responses and feedback are welcome!
Image by Irina Patrascu