By Adriana Paredes MA MEd, SAI Staff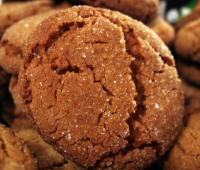 Seeing the light in times of darkness can eventually lead you to a new path.
In this story Susan a 29 year old cancer survivor and her mother created a new life becoming bakers and entrepreneurs after going through one of their lives darkest moments.
Both Susan and her father were diagnosed with cancer at the same time. Susan's mom turned to baking gingersnaps cookies to bring soothing to their upset and weak stomachs. Susan had the type of cancer that killed her aunt many years ago doubling the angst the family was already going through.
Yet Susan was able to recover and decided along with her mom to want to share what had brought her comfort to start a new life. She and her mother decided to start a business of baking cookies, the same kind of cookies that soothed Susan's and her father after their chemotherapy treatments; creating a new life and a successful business.
So how can one transform an illness or dark moment into a real opportunity of a new life?
According to spiritual teacher Barbara Y. Martin, "Attitude is everything. Metaphysics teaches that the measure of your spiritual maturity is not what is happening to you but how you are dealing with what life gives you. Once you come to this realization, then no situation can get the better of you unless you permit that to happen. A person who can face adversity with courage will have a marked gold in his or her aura. It's wonderful to clairvoyantly see."
Dimitri Moraitis adds, "A time of crisis can be an opportunity if you chose to look at it that way. When adversity comes—and we all face it at some point— this is the time to be the strongest in your spiritual expression. It's too easy to fall into a state of self-pity, doubt or fear and of course this paralyses you to action. Meditating with Divine Light is essential to give you the power to express sustain that fortitude."
May this story inspire you to see adversity with new eyes.
Source:
Photo: Creative Commons License